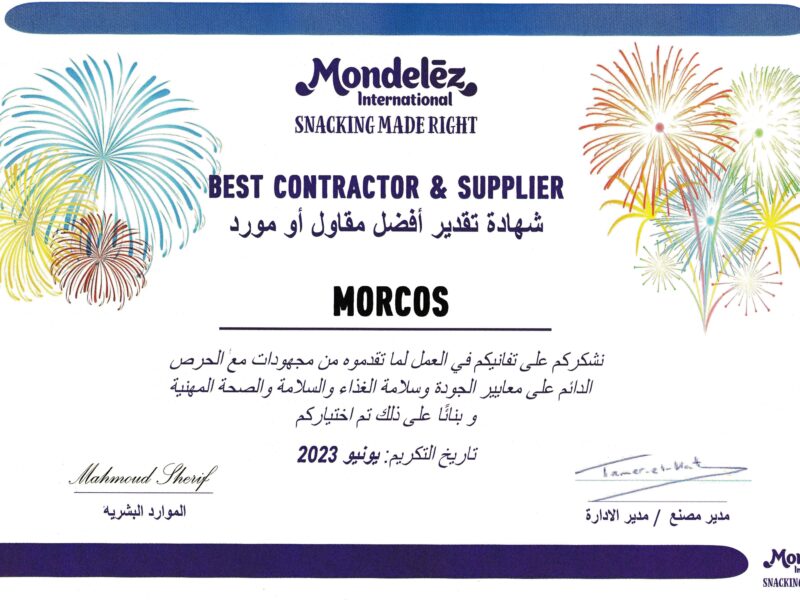 We're so proud to have been awarded a certificate of appreciation from Mondelēz International for being their best contractor and supplier! This recognition is a testament to our team's hard work and dedication, who are committed to providing the highest quality products and services to our customers.
We're grateful for the opportunity to work with Mondelēz International, and we're excited to continue our partnership in the years to come. Thank you to Mondelēz International for this prestigious award!
Thank you to our team for their hard work and dedication.